Use your pictures to create a memory game
With Picture This Game, you can upload your own images to match and add captions for the answers. This customizable feature allows you to create a game that fits any school subject.
You can create a game for your students to memorize 3D shapes. The game's repetitive nature allows your students to remember the shape's visual aspects before matching the caption. Using detailed pictures in the game grabs your student's attention in several ways, helping them remember what they need to match each turn.
The captions are a great way to teach new terms one by one. Each player can take turns and tell each other the definition as they match them in the game.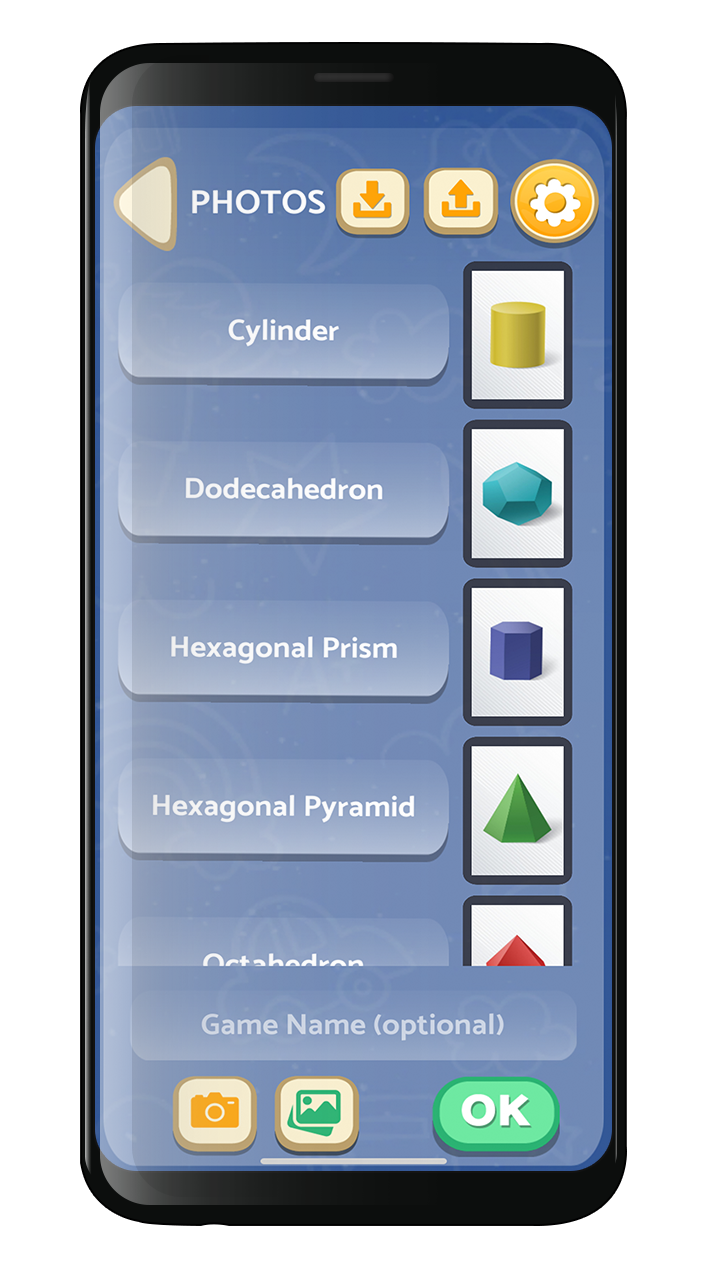 There are so many ways you can use Picture This Game as a teaching tool. Download the app today to get started!