Take advantage of the photo frenzy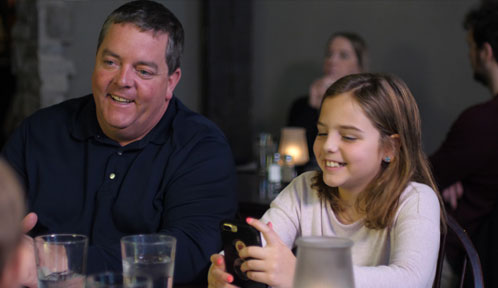 How about putting a new spin on trivia night? Think about this: Taking selfies and sharing photos has become second nature to millions. In other words, we love our pictures. So why not take advantage of that fact by adding Picture This to your roster of bar games? With Picture This, patrons can upload their own photos for a more personalized gaming experience and compete with one another on a large TV screen.
You also have options for who controls the game—you or the players themselves. Meanwhile, you can promote menu items, customize card backs with your establishment's brand, and even let other businesses advertise on card backs. Note that with Picture This, no player's personal data is collected, stored, or shared.