Celebrate in a new way using photos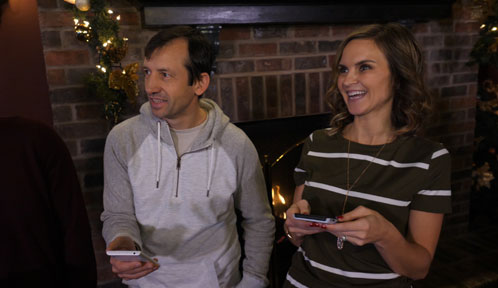 Picture This lets you celebrate any occasion with photos. But you don't just display them. By playing Picture This, guests have an interactive and memorable experience, one that creates laughter and brings people closer together.
From baby showers and bachelor parties to corporate events and class reunions—the possibilities for Picture This are endless. Take photos of guests and use Picture This as an effective ice-breaker. Choose images that go along with your party's particular theme. Find photos from the distant past and create a fun way to take a trip down memory lane.
Whether you're gathering together a group of old friends, complete strangers, or a mix of both, Picture This has a place at any function. The game even allows voice-to-text messaging between players, creating another way to connect with others while you play. You can also customize the card backs to commemorate your special occasion.