Use all those family photos for a new kind of fun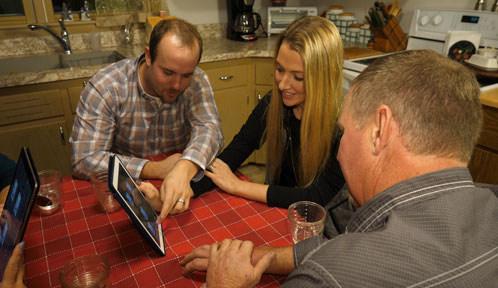 What if family photos could become an integral part of a game you create yourself? What if you could play that game with family and friends no matter where they are? Picture This lets you do that. It's also a family-friendly online game that's free of pop-ups and links to unsavory websites. That's especially important for children.
You may be familiar with card games that involve matching images. But Picture This takes the game to another level of fun. First, it's digital and can be used on smartphones, tablets, laptops, and desktop computers. Then there's the familiarity factor: Matching images becomes a lot more fun and interesting when they're photos of family trips, beloved pets, and special moments in your life—and that's true for all ages!
A simple but powerful educational tool for the 21st century
Beyond being an entertaining game, Picture This can be used for educational purposes as well. Use Picture This to create a word recognition exercise by having children match images with words. Make a challenging geography game by having kids match the shape of a state with its name. Get young people more familiar with history by challenging them to match images of historical figures with names or interesting facts.
The possibilities are limitless. And don't forget that kids can easily create their own versions of Picture This.